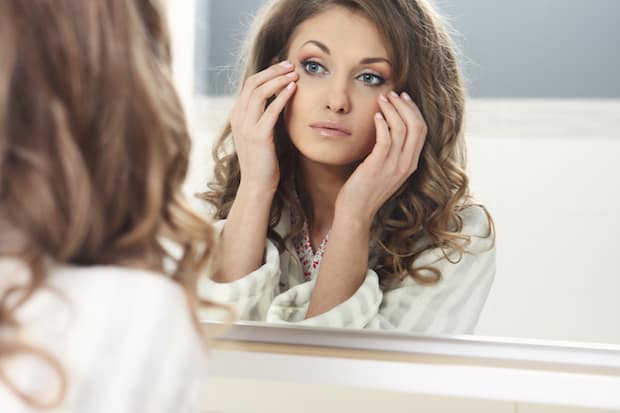 Skin tightening gel for puffiness under the eyes
An amazing gel for under eye area that works best overnight ,it helps reduce the visible signs of fatigue like puffiness ,Under eye dark circles and minimising the overall appearance of tired eyes.
✅What you need-
1️⃣ Brewed black coffee – 1 tablespoon
2️⃣ Brewed Black tea – 1 tablespoon
3️⃣ Witch hazel – 1 tablespoon
3️⃣ Aloe Vera gel- 5 tablespoon
✅How to –
Mix the ingredients together and apply a dime size all around the under the eye area and leave it over night .
Store the rest in a glass bottle and refrigerate for later use .
✅Benefits
♦️Coffee- caffeine in coffee helps to reduce puffiness, fight free radicals and reduce under eye dark circles.
♦️Black tea – It contains tannin's and and antioxidants called flavonoids that have anti inflammatory effect and help constrict the blood vessels thereby tightening the skin and treating bags under the eyes .
♦️Witch hazel – A natural Astringent, witch Hazels anti inflammatory properties help to reduce puffiness , swelling and tightens the skin overall.
♦️Aloe Vera gel – It acts as a base for the this tightening gel,helping to moisture and soothe the eye area. It also helps reduce fine lines and wrinkles.